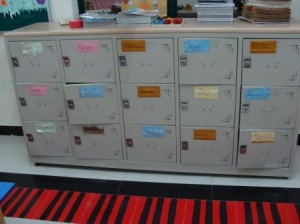 Comment
---


Food trolley glass n plate dispenser
Comment


A Power point presentation on Positive Attitude Download : Positive-attitude
Comment

 Wake up early -don't rush Breathe slowly and deeply Exercise Take five minutes for reflect Greet everyone smile a lot, compliment often communicate listen more-talk less Beware of giving advice view your work as a privilege Leave your work at work Review your accomplishments plan pleasurable events Eat well at...
Comment

Wake up late, in a panic Rush to get ready Dress hurriedly Don't eat Drink lots of coffee No spiritual reflection No exercise Don't plan your day Focus on your failure Never smile Be selfish and unfriendly criticise, blame, complain think negative thoughts dictate, direct, command Don't forget to nag...
Comment

A COLLECTION OF BULLETIN BOARD IDEAS: THE BRAG BOARD You want teachers to make sure not to hurt anyone's feelings or self esteem by what is put on the board and the number of papers each student has up.  My remedy to this is to laminate a sheet of construction...
Comment

HOME VISITS The beginning of a new school year brings anxiety to students and teachers too. Especially to the new student, the kindergartner. A scheduled Home Visit, before school begins, with each child and their family is beneficial. Following is information on Kindergarten Home Visits. However, you can adapt this...
Comment